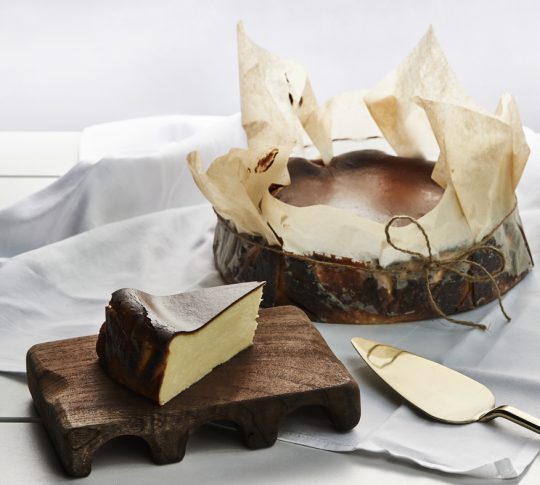 Basque Burnt Cheesecake
Originating in Basque, Spain. The #BasqueBurntCheesecake features a custard interior with a smooth cheesy taste and caramelized smokey exterior.
Brought to you by Hilton Sydney's Executive Pastry Chef, Chef Michael 'Miko' Aspiras, the Basque Burnt Cheesecake is now available in our lobby Cafe – Caffé Cino from 7am daily (the first location in Australia).
Pop in and try for yourself!
Sunday Brunch with Luke
Up your weekend game with Sunday Brunch with Luke in Hilton Sydney's glass brasserie.
A five course share menu designed by Luke Mangan, paired with 2 hours of free flowing Aperol Spritz or French Rosé. We've also partnered with Secure Parking to provide our guests $10 parking when you pre-book online – ask us for the promo code.

See menu and further info here.
Reservations via 02 9265 6068 or email glass.sydney@hilton.com
glass practices the responsible service of alcohol. No sharing or double parking permitted.
Gift vouchers
Choose a gift that offers a memorable experience with Hilton Sydney. Our gift vouchers are redeemable for overnight stays, dining, spa treatments, and more.
To secure your voucher please download and fill in the attached form and send back to us via fax at +61 2 9265 6065.
Any questions, please do not hesitate to contact us via
+61 2 9265 6045 or at
sydney@hilton.com.